Creating transformational change through innovation and opportunity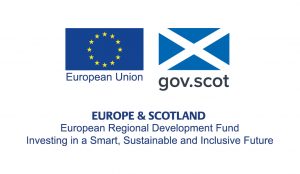 Advancing Manufacturing AeroSpace encompasses two separate projects designed to play a key role in strengthening Scotland's manufacturing industry, while creating transformational change in the aerospace and space sectors.
The Aerospace Digital Visualisation Suite and Supply Chain AeroSpace projects were established in 2020 to support Small or Medium-sized Enterprises following a £2million investment from the Advancing Manufacturing Challenge Fund and match funding.
South Ayrshire Council is the Lead Organisation for both projects. The Steering Group is supported by NMIS, with colleagues in the Faculty of Engineering in the University of Strathclyde; Ayrshire College; Ayrshire Engineering Alliance; Scottish Manufacturing Advisory Service and Scottish Enterprise.